---
RECYCLED PAPERS
We at Siz Industria Grafica, always sensible to environmental issues, are increasingly provide ecological alternatives to traditional papers. Suitable for any type of printing, our solutions are environmentally friendly papers with different percentages of recycled fibres. Whether they are coated or uncoated, whether they are made from recycled paper or seaweeds, the world of the printing has long been moving towards an ecological and sustainable dimension. Be part of the change: contact us for more information!
---
FSC® Certification
The FSC® label identifies products containing wood from forests that are managed correctly and responsibly, according to strict environmental, social and economic standards. The forest of origin has been independently controlled and evaluated in accordance with these standards (principles and criteria of good forest management), established and approved by the Forest Stewardship Council ® A.C. through the participation and the consent of interested parties. The FSC® is an international, independent and non-profit NGO, which includes environmental and social groups, indigenous communities, forest owners, industries, scientists and technicians working together to improve forest management all around the world. This certification represents the seriousness and commitment that SIZ Industria Grafica has always dedicated to the issues of the environment and sustainability of its products.
---
WATERLESS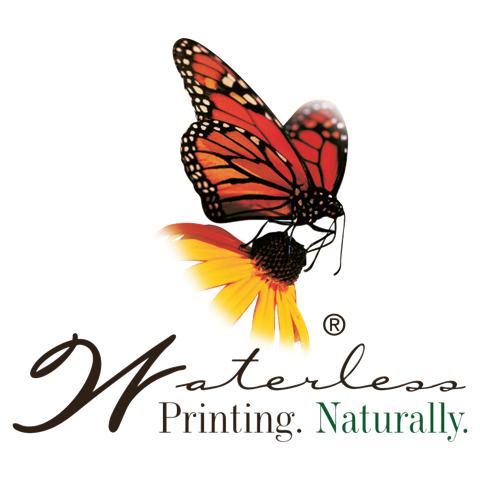 We at Siz Industria Grafica have always tried to keep up with new technologies to offer to our customers always better and Earth's respectful solutions. If you are looking for a printing technique that allows you to have a higher quality and a better definition of detail, more vivid colors, and a lower impact on the environment, we propose the Waterless (dry print). It is an offset printing obtained through the use of special plates and inks, which do not require the use of water (damping solution). This ensures a reduced production of waste substances, and therefore a lower environmental impact.
---